Ceylon Cinnamon
The Ceylon Cinnamon belongs to the family Lauraceae and it contains about 250 species and sub species. 'Ceylon Cinnamon' (Cinamomum Zeylanicum Blume) and Cassia are the more important ones that are traded in the international market. 'Ceylon Cinnamon' referred to as "sweet cinnamon" and "true cinnamon" is considered superior to the variety known as Cassia.
As a Spices: Cinnamon is the most important and valuable spice produced in Sri Lanka. Cinnamon oil, Cinnamon powder & tablets are also produced in Sri Lanka for export to large number of countries. Cinnamon is used in bakery products, Asian foods, flavoured tea for its distinctive aroma and flavour and also in the preservation of certain foods.
Health Aspect of the Cinnamon: Therapeutic effect of cinnamon against diabetic and hypertension is now well established. Polyphonic called cennamatannin, a proanthocyanaidins found in cinnamon is responsible to the above effects.
At present Cinnamon is widely used as a food ingredient, in the pharmaceutical preparations & in the cosmetics industry world wide. Being high in antioxidants it is good for overall health. Volatile oil of Cinnamon is widely used in perfumes, cosmetics and scented exotic gifts.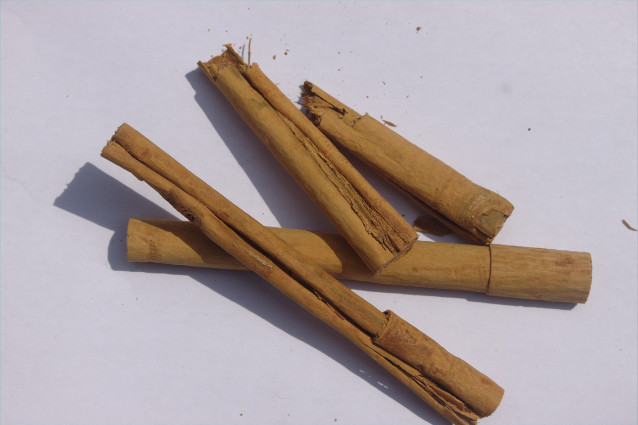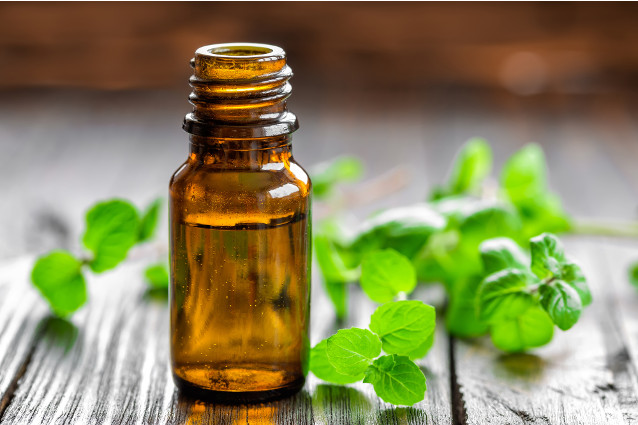 Essential Oils
Essential oils derived from spices, herbs and flowers have been an essential part of Sri Lankan life style since as early as 2000 BC. The indigenous medical records of early Sri Lanka recommend the use of cinnamon oil extracted from the cinnamon leaf to relieve the pain caused by arthritis while cinnamon oil extracted from the cinnamon bark has been used for aromatherapy, to cleanse polluted air and to keep away various insects in households and in paddy fields.
Other than cinnamon oils, Sri Lankans have also been using sandalwood oil, jasmine oil, citronella oil and pepper oil for the treatment of various ailments including skin conditions and in producing fragrances and perfumes.
Some of the most sought after essential oils from Sri Lanka include cinnamon Leaf oil, clove oil, cinnamon bark oil, nutmeg oil, pepper oil, citronella oil, sesame oil and cardamom oil.
Of the numerous essential oils produced in Sri Lanka, cinnamon oil takes precedence for its numerous benefits known to mankind since the beginning of time. Extracted from the leaf of the cinnamon tree through steam distillation, the cinnamon leaf oil contains beneficial components like phenols, eugenol and low levels of Cinnamaldehyde, which is a flavouring agent as well as a strong mosquito and insect repellent.
A popular oil used in aromatherapy, cinnamon leaf oil is a successful natural disinfectant, used in a large number of products ranging from face scrubs, shampoos to mouth wash. Cinnamon leaf oil is also used as a home remedy to keep away the mosquitoes and other insects.
Another version of cinnamon oil is produced with the bark of the cinnamon tree through steam distillation and is also known for high levels of Cinnamaldehyde, which gives its own distinct smell differentiating it from cinnamon leaf oil.
A popular essential oil produced for export market is citronella oil, which is made out of the leaves and stems of different species of lemon grass plant. Extracted through steam distillation, these oils are used extensively in soap, candle, incense, perfume and cosmetic manufacturing process. It is also scientifically backed as a non-toxic pesticide with maximum effect on mosquitoes, black flies, fleas and ticks. Produced under the most stringent quality control and quality-tested for industrial and iron residues, Sri Lankan essential oil products are ranked among the best in the global essential oils market.
Sri Lankan Coffee
Coffee was a major economic crop in Sri Lanka from 1830 to 1850 and was creating a more modernized economy.
Sri lankan coffee can be described as smooth, chocolaty, and rich flavour. We supply coffee beans in raw form and roasted form on demand and guarantee the quality and consistency of the product.